With the frantic pace of change in the current market, new strategies cannot afford the time to supplement resources or expertise through trial-and-error or time-consuming research.
Our professionals draw upon their diverse experience in healthcare, gained from involvement with organizations of all sizes from start-ups to multi-specialty groups. These valuable individual histories are complemented by our dedication to continuously monitor and analyze current and future trends in healthcare.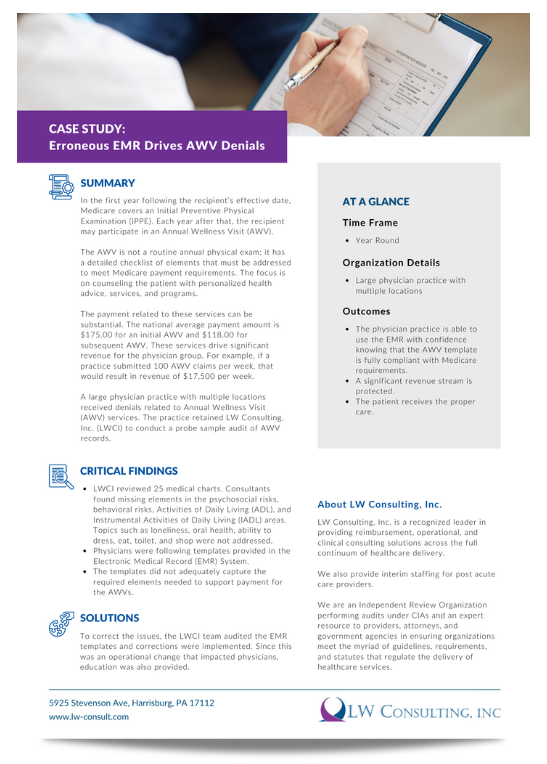 LW Consulting works with independent physicians and large physician groups on a variety of strategic, financial, operations and regulatory compliance matters, including:
Revenue Enhancement
Compensation Planning
Strategic Planning and Positioning
New Ancillary Service/Procedure
Development and Implementation
Business Office and Revenue Cycle Reviews
Coding and Billing Reviews (E&M, Annual Wellness Visit, Telehealth, etc.)
Physician Education
Medicare Reimbursement Issues
Compliance and Corporate Integrity
Managed Care Contracting
Payer Reviews and Negotiation
Business Valuations
Charge Description Master
---

Need more info? We can help.